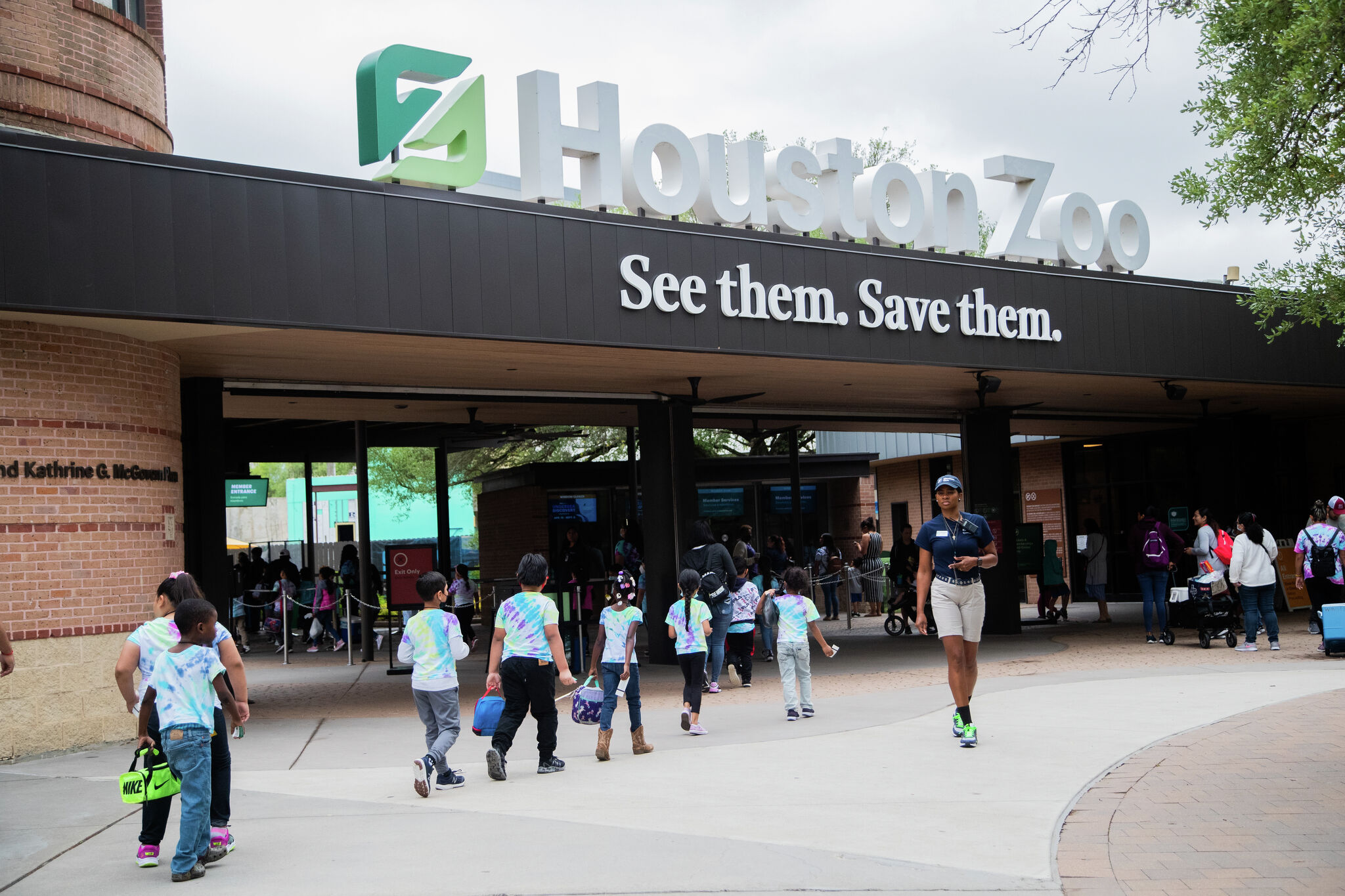 After a recent series of animal thefts and fence cuttings at the Dallas Zoo, the Houston Zoo is now reporting strange incidents of its own. Jackie Wallace, spokesperson for the Houston Zoo, said that on Monday staff found a four-inch gap in the mesh of the brown pelican habitat inside the John P. McGovern Children's Zoo. "They immediately determined that the animals in the exhibit were secure and unharmed, and then alerted the zoo's security team," Wallace said. "The gap appears to be the result of vandalism." 
Upon discovering the fence cut, zoo staff made sure all other animal areas were examined, Wallace said, but nothing similar was found. The Houston Police Department was also alerted and sent out officers to check the area.
Wallace said the zoo stands ready to "prosecute to the fullest extent allowed by law" anyone who compromises the animals in their care. "We will not tolerate the theft or endangerment of any of our animals, big or small," she said. "These animals represent their wild counterparts and are entirely dependent upon the care of our staff. Actions that threaten that care are unacceptable, dangerous and criminal."
The enclosure fence cut follows a string of strange incidents at the Dallas Zoo last month, starting with a fence cut on Jan. 13 that resulted in the escape of four-year-old clouded leopard Nova (who was born at the Houston Zoo).  Nova was found unharmed near her habitat hours later. The following day another fence cut was found at the langur monkeys enclosure. The animals were unharmed and never left their habitat. 
Last week, police arrested Davion Irvin, 24, in connection to the incidents. Per arrest-warrant affidavits obtained by the Dallas Morning News, Irvin told police he plans to return to the zoo and steal again if he's released from jail because he "loves animals." Irvin also told investigators he was able to evade security and entered the zoo several times. He intended to take Nova, "but could only manage to pet it" because she leapt to the top of the enclosure and he was "unable to retrieve it," the affidavits say.
Police are still investigating whether Irvin is responsible for the unusual death of an an endangered lappet-faced vulture named Pin. A little over a week after Pin's death, two emperor tamarin monkeys, Bella and Finn, were taken from the zoo. They were later found alive and unharmed in an abandoned home in Lancaster.
Irvin faces six charges on animal cruelty and two charges of burglary. He remains at the Dallas County jail, with bail set at $25,000.