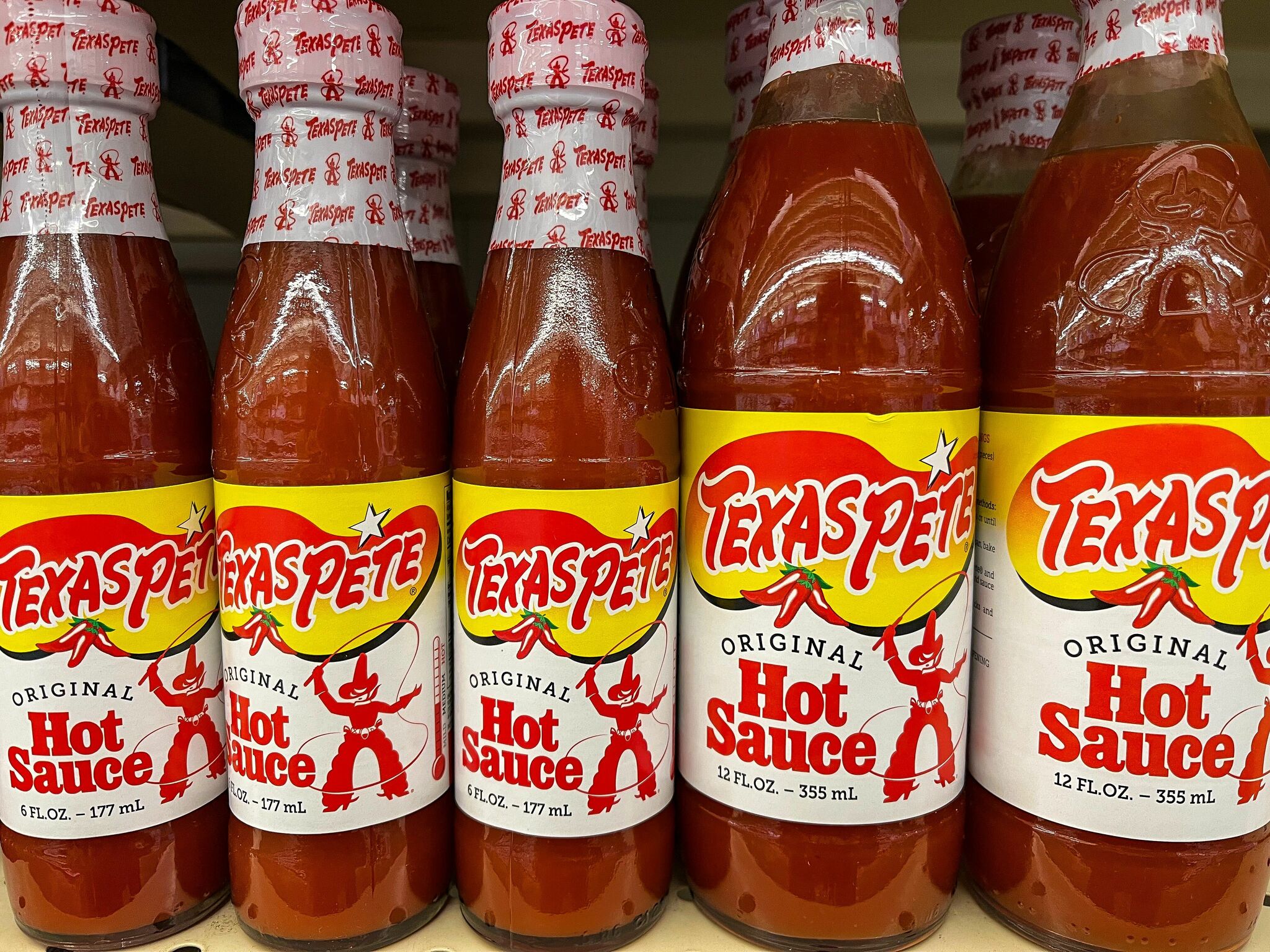 A California man may have just inadvertently contributed to a spike in demand for Texas Pete Original Hot Sauce after suing the brand for not actually being a product of the Lone Star State. On Sept. 12, Philip White of Los Angeles filed a class action lawsuit against T.W. Garner Food Co., which is based in Winston-Salem, N.C., accusing the company of false advertising after learning the product is made in North Carolina, not Texas. 
Courts documents state that the product's label, which features a cowboy with a lasso and a white star reminiscent of the Texas flag, misled White into purchasing the product, believing it was authentically from the Lone Star State. The complaint also notes that the ingredients of the Louisiana-style hot sauce come from "sources outside of Texas."  
After the lawsuit made headlines this week, White appears to have unintentionally helped give the hot sauce brand a sales boost. As reported by North Carolina news station WGHP-TV, by Oct. 10, demand for Texas Pete hot sauce had shot up by 71 percent compared to the overall 2022 average. The findings from Pattern, an e-commerce accelerator that used data from Amazon sales of Texas Pete for its findings, show that compared to the average demand from the previous week, demand had increased by 76 percent. 
According to a history page on the hot sauce brand's site, inventor Sam Garner used the Texas name to evoke the state's "reputation for spicy cuisine." The brand's name is also a nod to his son Harold's nickname "Pete." Neither the product's label or the site actually claim the product is from the Lone Star State. In fact, the first line of the history page states "made in North Carolina." The product's label also notes the T.W. Garner Food Co.'s Winston-Salem address.
Still, White's complaint asks the court to force Texas Pete to "change its name and brand and to pay up," according to WGHP-TV.  In an emailed statement, T.W. Garner Food Co. confirmed they are aware of the lawsuit against the Texas Pete brand name. A spokesperson for the company wrote: "We are currently investigating these assertions with out legal counsel to find the clearest and most effective way to respond." The company has until Nov. 10 to respond to the complaint.