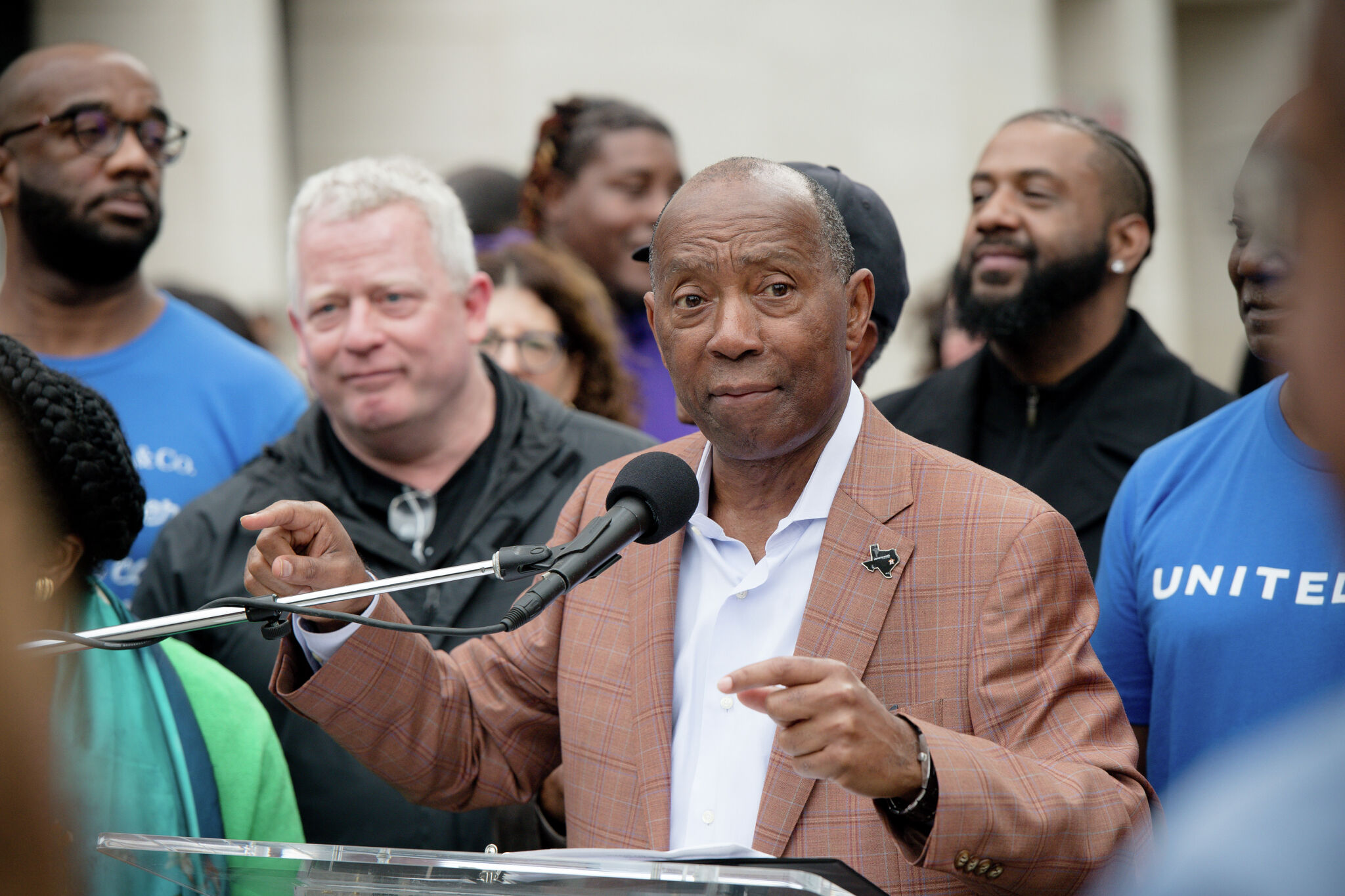 Houston mayor Sylvester Turner co-authored a letter asking Texas lawmakers for more than $155 million across the next two fiscal years to beef up local mental health care services.    
Turner and a number of other Texas mayors sent the letter to Texas' Senate Finance Committee on Friday, according to Houston Public Media. It specifically requests the lawmakers spend the funds on the state's 39 Local Mental Health Health Authorities (LMHA), which are designed to provide emergency and long term mental and behavioral health services to local low-income and uninsured residents in need.   
"Despite progress over several sessions, Texas still ranks dangerously low on access to mental health services," the mayors wrote in Friday's letter. "As the elected leadership for local governments, we know firsthand how this leaves our local police departments as a primary safety net mental health provider for too many Texans. People living with mental health conditions need access to mental health services, and our police need to be able to better focus on public safety."
The Finance Committee held a public hearing Friday focused on the healthcare section of the state's appropriations bill for this year's legislative session.
Turner emphasized the importance of increasing LMHA funding across the state in a separate statement: "This base budget is a good start, but we need more resources for our community based services. Let's continue to work together to invest appropriately in mental healthcare," Turner wrote.   
Wayne Young, CEO of the Harris Center, an LMHA in Harris County, told Houston Public Media that improving local mental health care will require increasing compensation for LMHA workers. 
"A lot of times that barrier is compensation," Young explained. "The work we do is not always easy work. We serve a client population with very significant needs. They have very complex cases. When you're not paying competitive wages, it becomes challenging to recruit people in."
The mayors' request comes as Texas lawmakers debate how to spend over $27 billion worth of surplus funds during the current legislative session.