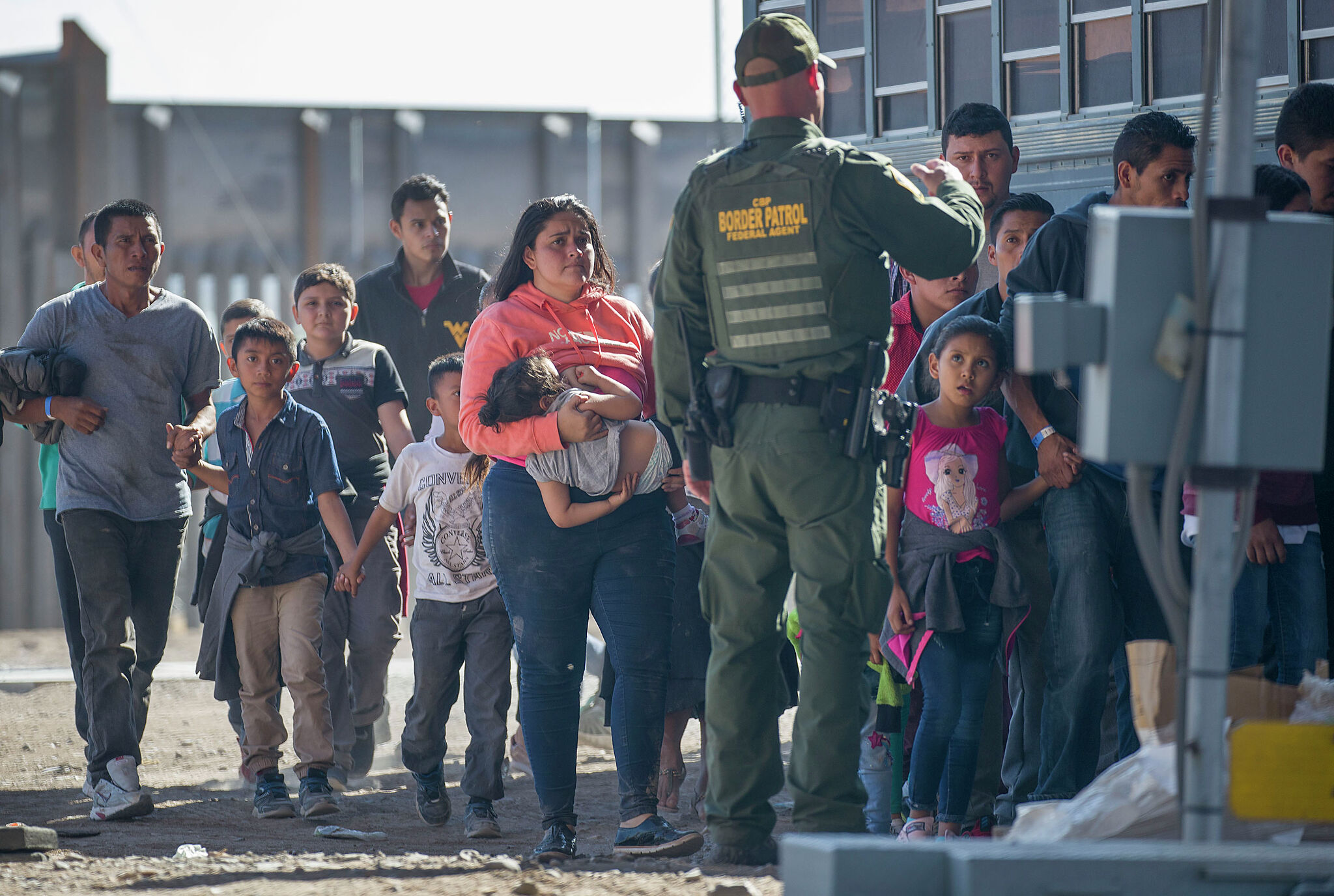 A Texas federal judge ruled that a controversial Trump-era border policy that keeps asylum seeking migrants waiting in Mexico while their applications are processed will remain in place, according to the Washington Post.
The Migrant Protection Protocols, otherwise known as the "Remain in Mexico" policy, requires migrants requesting legal asylum at the U.S.-Mexico border to wait in Mexico until they receive an appointment in a U.S. immigration court. Before Remain in Mexico was implemented in 2018, asylum seekers were usually permitted to live and work in the U.S. while waiting for their court date. Backlogs in U.S. immigration courts can cause the waiting period to last years. 
Under President Donald Trump, the Department of Homeland Security sent nearly 70,000 people back to Mexico after the policy was implemented in late 2018, according to the Washington Post. President Joe Biden vowed to end the policy during his campaign and said that the initiative is "dangerous, inhumane…" and "goes against everything we stand for as a nation of immigrants" in a March 2020 tweet.
After the Biden administration issued a memo suspending Remain in Mexico in Jan. 2021, Texas Attorney General Ken Paxton sued the federal government to keep it in place. 
The U.S. Supreme Court ruled in June that the Biden administration was allowed to end the policy and sent the case to U.S. District Judge Matthew Kacsmaryk's Amarillo, Texas court to rule on the legality of the administration's plan for dismantling it.
Kacsmaryk, a Trump appointee, wrote in his Thursday ruling that the Biden administration appeared to end the policy in an "arbitrary and capricious way," and that the administration did not consider its "deterrent affection on illegal border crossings and the reduction of unmeritorious asylum claims," according to the Washington Post.  
Texas AG Paxton celebrated the ruling on Twitter: "The [Biden] Admin played games all the way to SCOTUS, but tonight Texas & USA WINS," he wrote Thursday night. "Biden's open-border agenda won't survive my legal attacks." 
A Department of Homeland Security spokesperson told the Post that DHS disagrees with the ruling and is working on next steps.