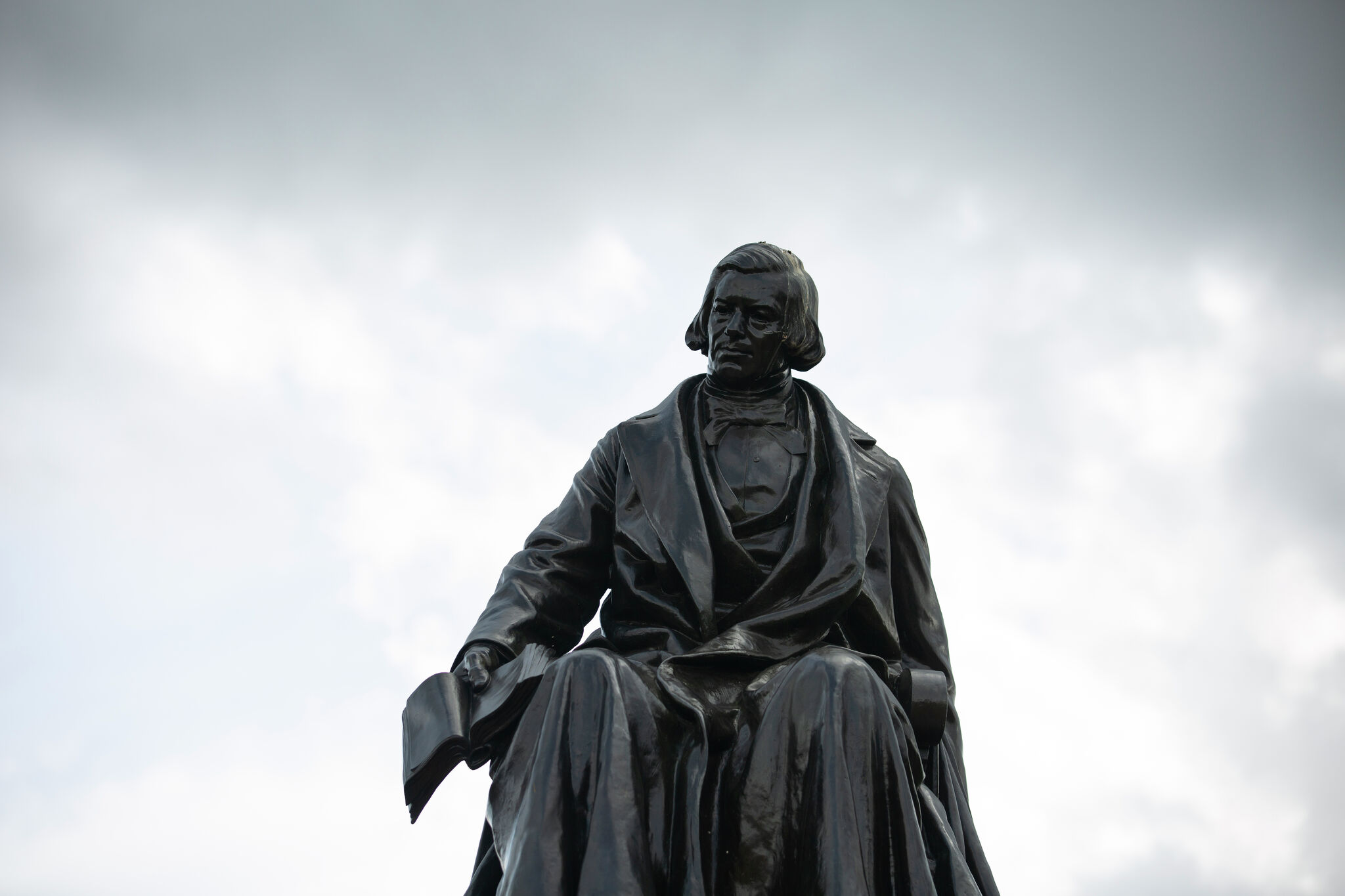 Rice University has announced plans to redesign its Academic Quadrangle later this year—changes that include the relocation of the founder's statue to a less visible spot on campus. On Monday, the university announced that landscape architecture firm Nelson Byrd Woltz (NBW) was chosen to lead the project because their vision "aligns with aspirations to enrich student experience, foster inclusivity and celebrate Rice's evolution and values while respectfully recognizing the founding gift of William Marsh Rice."
At the heart of the Academic Quadrangle, which is anchored by Lovett Hall and Fondren Library, is the Founder's Memorial, which features a statue of William Marsh Rice. For years, the iconic space has served as the site of commencement ceremonies and other events. The need to "recontextualize" the Academic Quadrangle arose following years of discussion surrounding the founder's history as a slave owner, per the release.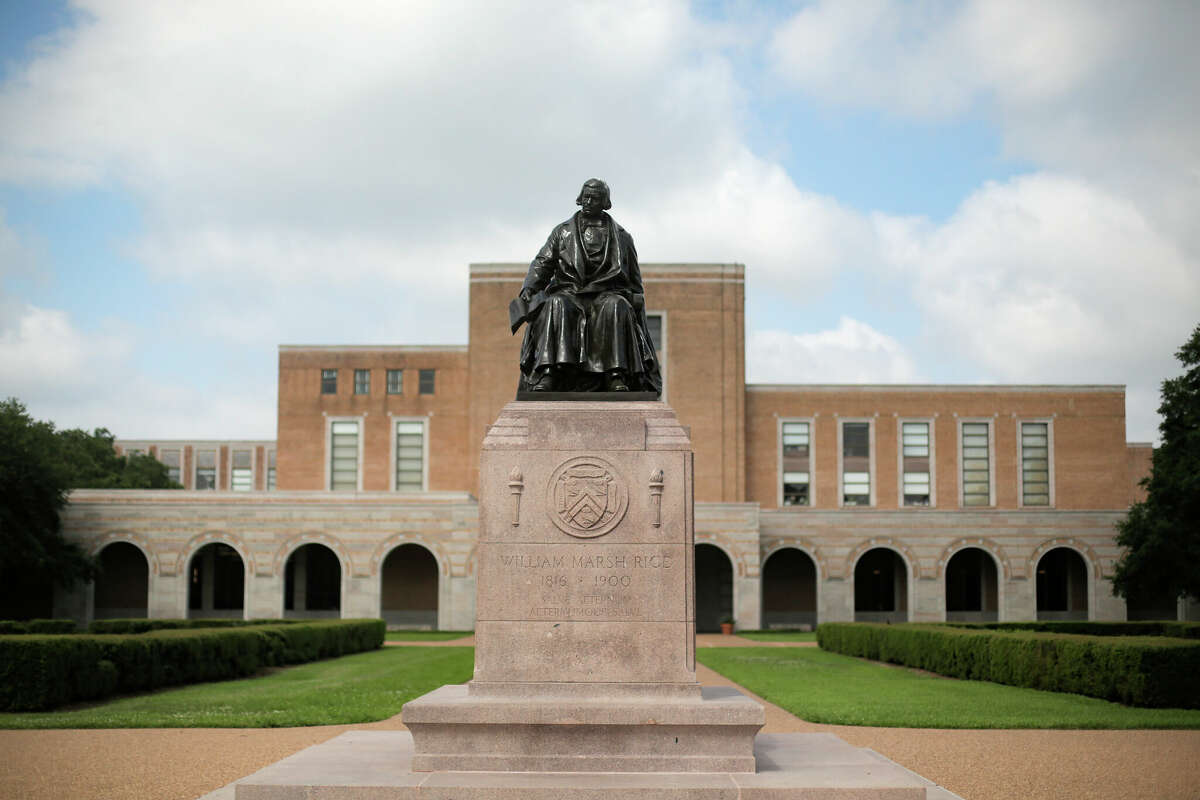 The Academic Quadrangle at Rice University will no longer feature a statue of founder William Marsh Rice under a redesign set to break ground in the fall. 
Houston Chronicle Staff
"Rice and the Board of Trustees worked diligently to honor all of the viewpoints expressed by the university during those conversations, while also being mindful of the need for bold change that the Task Force on Slaver, Segregation and Racial Injustice emphasized in its 2021 report, 'On the Founder's Memorial,'" said Rice President Reginald DesRoches in a statement. "Nelson Byrd Woltz's concept both respects our desire to create deeper thoughtfulness within the Academic Quadrangle and awakens the site's potential to become a dynamic and welcoming gathering space for students, faculty, staff, alumni and visitor's year-round." 
As part of the plan, the Academic Quadrangle will instead feature a new major artwork that will "celebrate the beginning of integration at Rice" and will also reserve space for future monuments recognizing other university milestones. As of this writing, it's not clear where exactly the statue will be moved to within the quadrangle. 
With offices in Virginia, New York, and Houston, NBW has previous experience in designing culturally and historically significant sites. The landscape architecture firm's recent projects include landscape designs for the Burial Ground for Enslaved People at Thomas Jefferson's Monticello; the John and Alice Coltrane Home in Dix Hills, New York; Virginia's 600-acre Machicomoco State Park, which is devoted to Native American history and culture; the Flight 93 National Memorial in Shanksville, Pa.; and Memorial Park's Master Plan in Houston. 
NBW is expected to release renderings of the Academic Quadrangle redesign this spring. Rice plans to break ground on the project this fall.