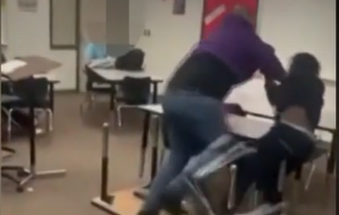 A Houston-area school district is investigating an alleged assault of a student by a teacher after a disturbing video of the altercation surfaced, FOX 26 reported Thursday.
The alleged assault occurred on Wednesday at Humble ISD's Humble High School, located about 25 minutes northeast of Houston. Video of the altercation shared with FOX 26 by Elvert Bolden, the student's father, appears to show the teacher grabbing and shoving the student into desks and chairs in the classroom. The teacher eventually slams the student into a classroom wall as other students try to separate them.  
The altercation continued even after other students tried to stop it and the student can be heard asking the teacher why he's putting his hands on him. The teacher then appeared to slam the student on the ground and get on top of him, over the protests of the other students. 
"I want him arrested, charges filed, I want his teacher's license revoked, I don't want him to be able to go to no school in no state and be able to teach another child, in the event that he would be able to do this here again," Bolden told FOX 26's Damali Keith.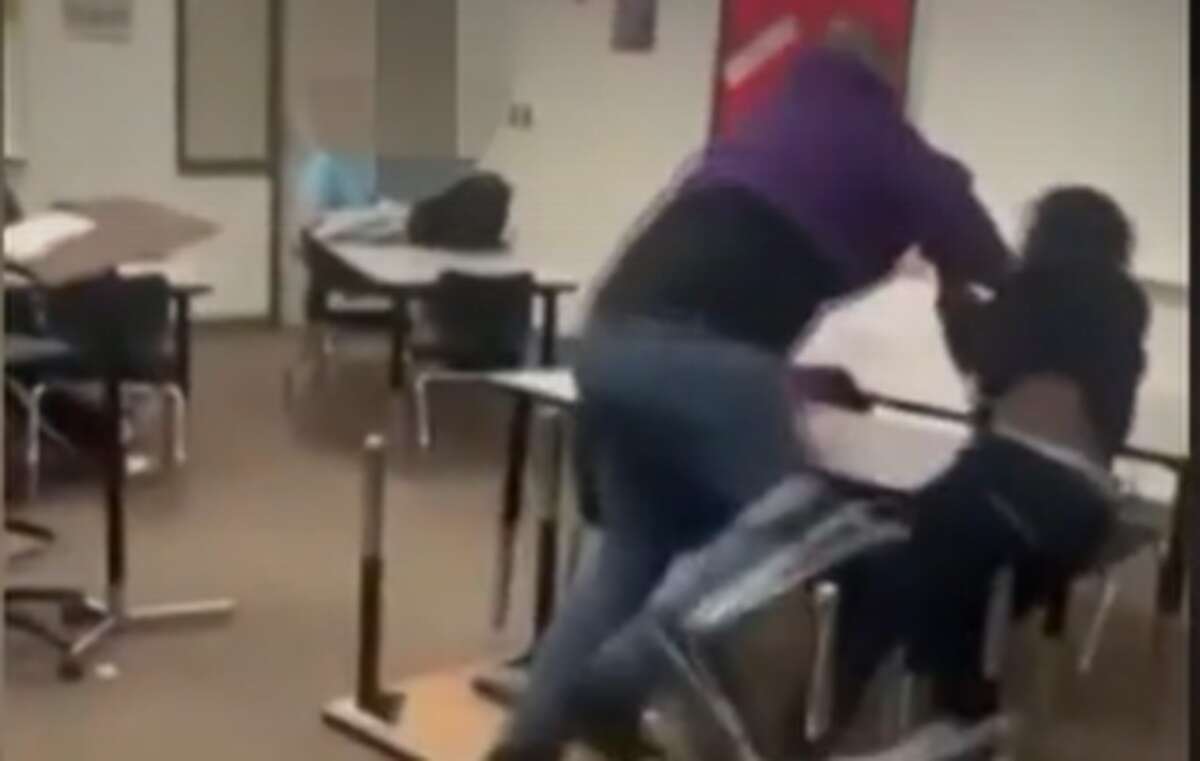 Humble ISD is investigating after a disturbing video of the altercation surfaced. 
Fox 26
Bolden told FOX 26 his son was left bruised and limping with enough swelling from his injuries that he had to be taken to the emergency room. "That teacher put his hands on my baby, but that teacher got to get in his vehicle and drive home. I have a problem with that."  
In a statement to FOX 26, Humble ISD officials said "this should not have happened. It is unacceptable. The teacher has been put on leave. An investigation is underway and it is unlikely he will be returning when the investigation concludes."  
"The teacher was helping out in another classroom when he used physical force to try to get a student to take a seat and listen. These actions are unacceptable and contrary to standards and expectations for all employees," officials continued in the statement. FOX 26 reported that Humble ISD is investigating the matter but that the teacher has not yet been charged.