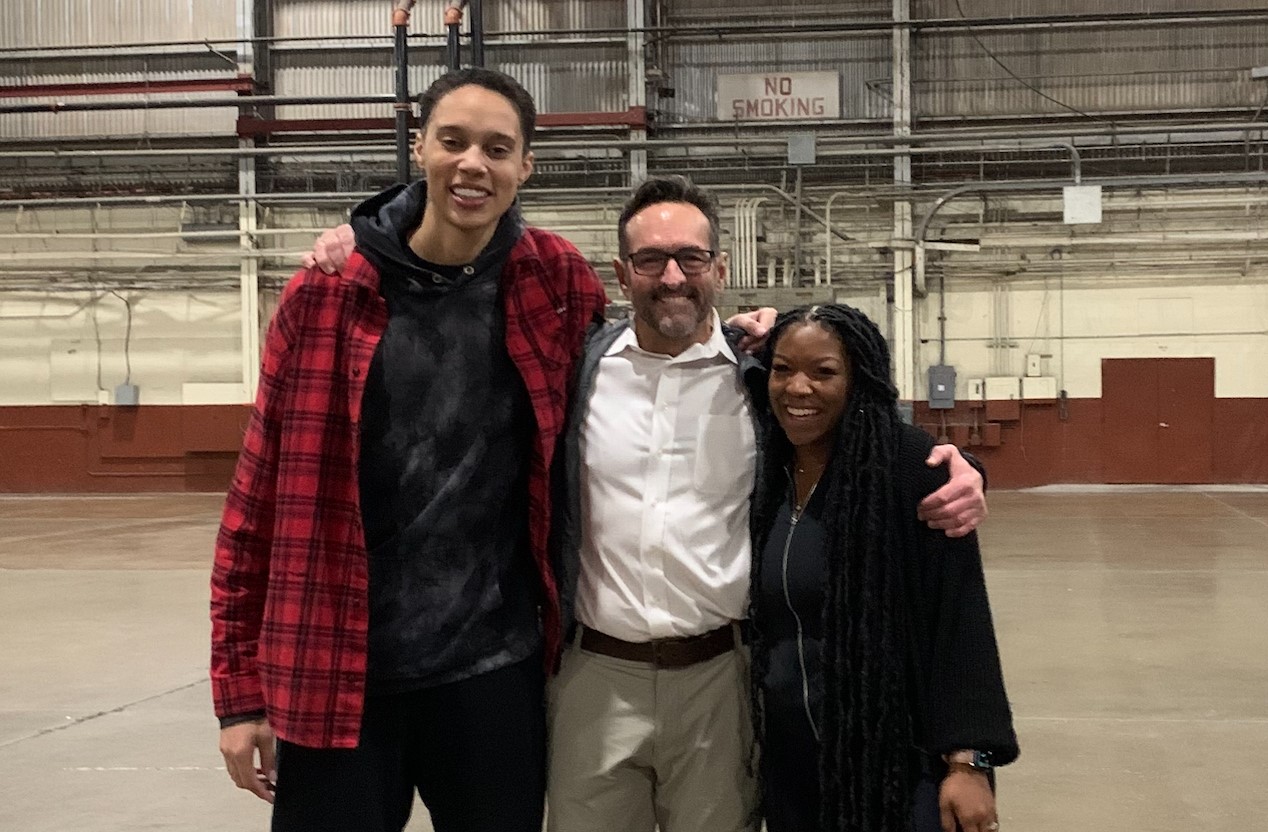 WNBA star Brittney Griner posted her first public message addressing her 10-month-long Russian detention on Friday morning, thanking all those who advocated for her return and signaling her intention to play professional basketball in the coming year. 
"It feels so good to be home! The last 10 months have been a battle at every turn," Griner wrote in a caption to a Friday morning Instagram post. "I dug deep to keep my faith and it was the love from so many of you that helped keep me going. From the bottom of my heart, thank you to everyone for your help."
The seven-time WNBA All-Star was arrested in February at a Moscow airport after authorities found cannabis-infused vape cartridges in her luggage. In the following months, Griner would be found guilty of possession of marijuana and transferred to a Russian penal colony, where photos showed her hauling reams of fabric and cutting her signature locs in preparation for the winter cold. Earlier this month, U.S. and Russian officials negotiated a hostage in the United Arab Emirates in which Griner was traded for U.S.-held Russian arms dealer Viktor Bout. Griner shortly thereafter was flown to Texas and reunited with her wife, Cherrelle Griner. 
In Friday's post, Griner thanked a laundry list of entities and individuals who aided in her release and return home, including U.S. President Joe Biden and Vice President Kamala Harris. 
"President Biden, you brought me home and I know you are committed to bringing Paul Whelan and all Americans home too," Griner wrote. "I will use my platform to do whatever I can to help you. I also encourage everyone that played a part in bringing me home to continue their efforts to bring all Americans home. Every family deserves to be whole."
Griner ended the note by stating her plan to suit up for the Phoenix Mercury and play in the WNBA in the coming season.
"I also want to make one thing very clear: I intend to play basketball for the WNBA's Phoenix Mercury this season, and in doing so, I look forward to being able to say 'thank you' to those of you who advocated, wrote, and posted for me in person soon."