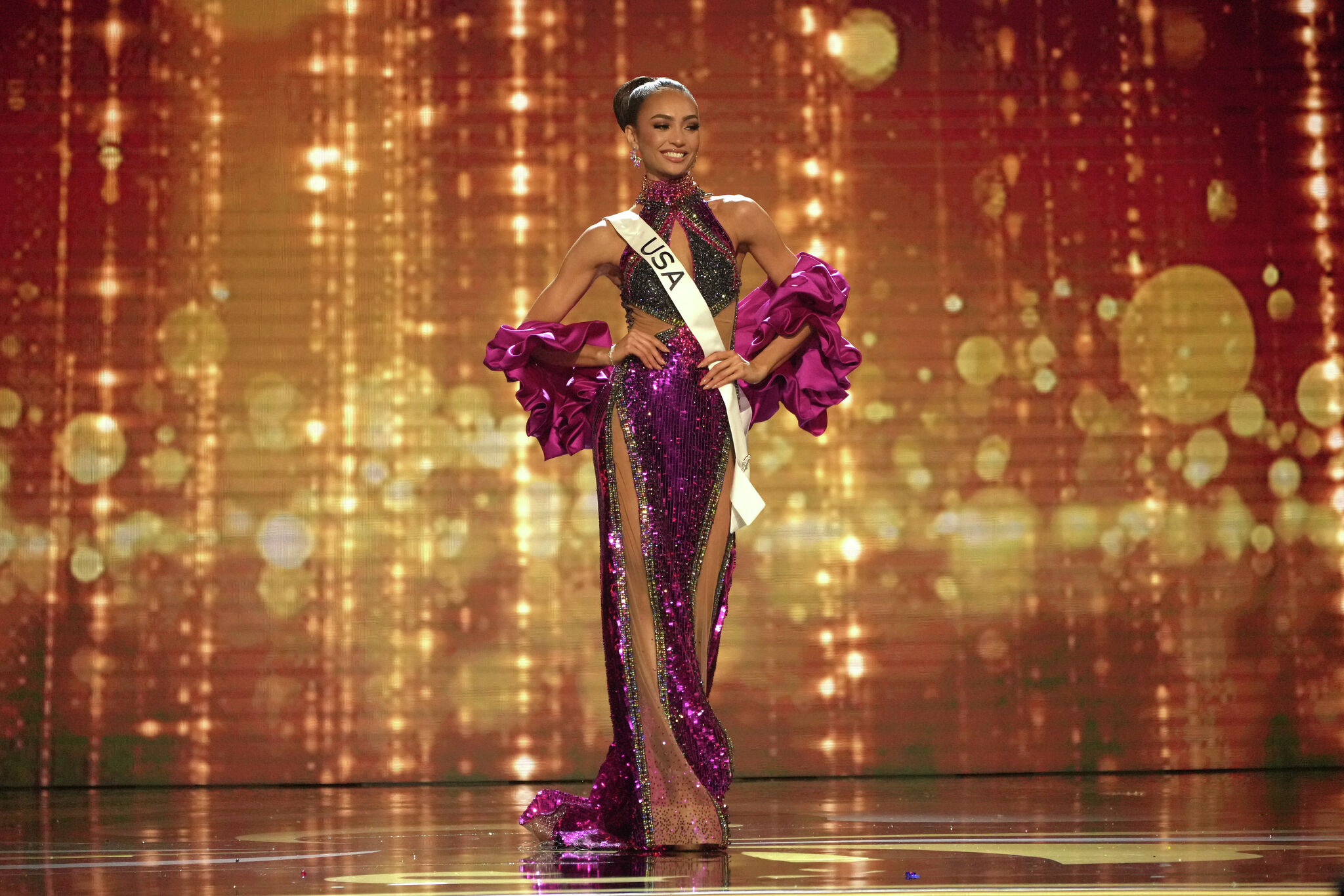 A Houston native is competing against nearly 90 other women from around the world for the coveted title of Miss Universe this weekend. R'Bonney Gabriel, 28, made history last year when she was crowned Miss USA, becoming first Asian American as well as the first woman of Filipino descent to win the title. During the 71st Miss Universe pageant Saturday, Gabriel will go through the process of delivering personal statements, in-depth interviews, and various categories, including an evening gown and swimsuit competition.
As if she's not already representing her hometown of Houston in a big way, Gabriel also rocked a "Woman on the Moon" costume during the pageant's national costume competition on Wednesday. On Instagram, Gabriel explained that the light-up body suit, giant moon crown and silver shooting stars featured in the costume symbolize Space City being home to the NASA Johnson Space Center and also nods to the space agency's Artemis Missions, which plan to land the first woman and first person of color on the Moon next year.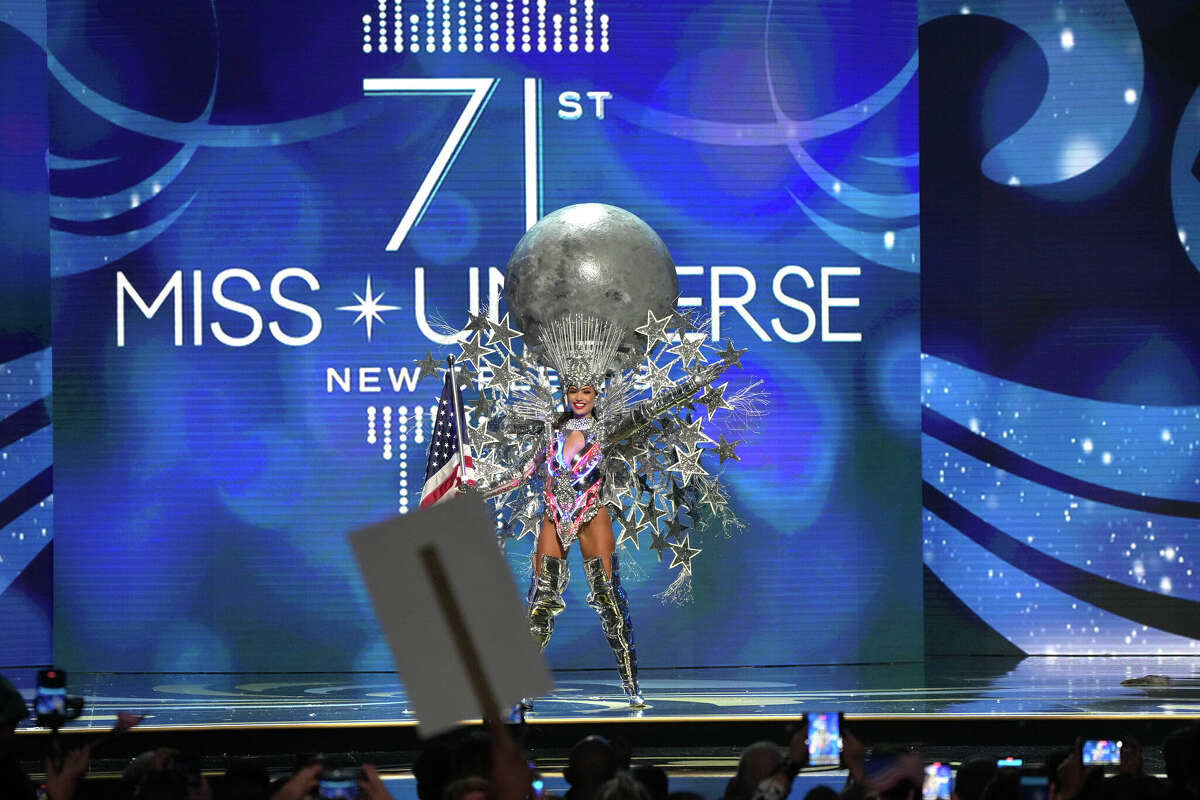 Miss USA, R'bonney Gabriel walks onstage during the 71st Miss Universe Competition National Costume show at New Orleans Morial Convention Center on January 11, 2023 in New Orleans, Louisiana.
Josh Brasted/Getty Images
"As a Houston native, where the NASA space center is located, I am proud to be from a city working to send the first female to the moon," Gabriel wrote. "The purpose of this costume was to inspire women in all spaces across the universe to dream big, shoot for the moon and achieve something out of this world."
A 2018 fashion design graduate of the University North Texas, Gabriel runs her own independent clothing line out of Houston. Dubbed R'Bonney Nola, the label practices sustainable design methods using a combination of repurposed or natural fabrics in all its clothing. Gabriel is also a sewing teacher at Houston-based nonprofit Magpies and Peacocks, which collects and reuses post-consumer clothing, scrap textiles, and accessories diverted from landfills to create sustainable clothing. Through the nonprofit's "MAKR" program, Gabriel also teaches sewing classes to women who have survived human trafficking and domestic violence. 
You can vote Gabriel into one of the top 16 spots in the semifinals through the Miss Universe website or app, available on iOS and Android. The first vote is free, but additional votes can be purchased on either platform. This year, the 71st Miss Universe pageant will be streamed live from New Orleans on the Roku Channel at 7 p.m. and can also be watched for free on the Roku Channel website. The winner will be crowned by 70th Miss Universe winner Harnaaz Sandhu, who represented India in the December 2021 pageant.