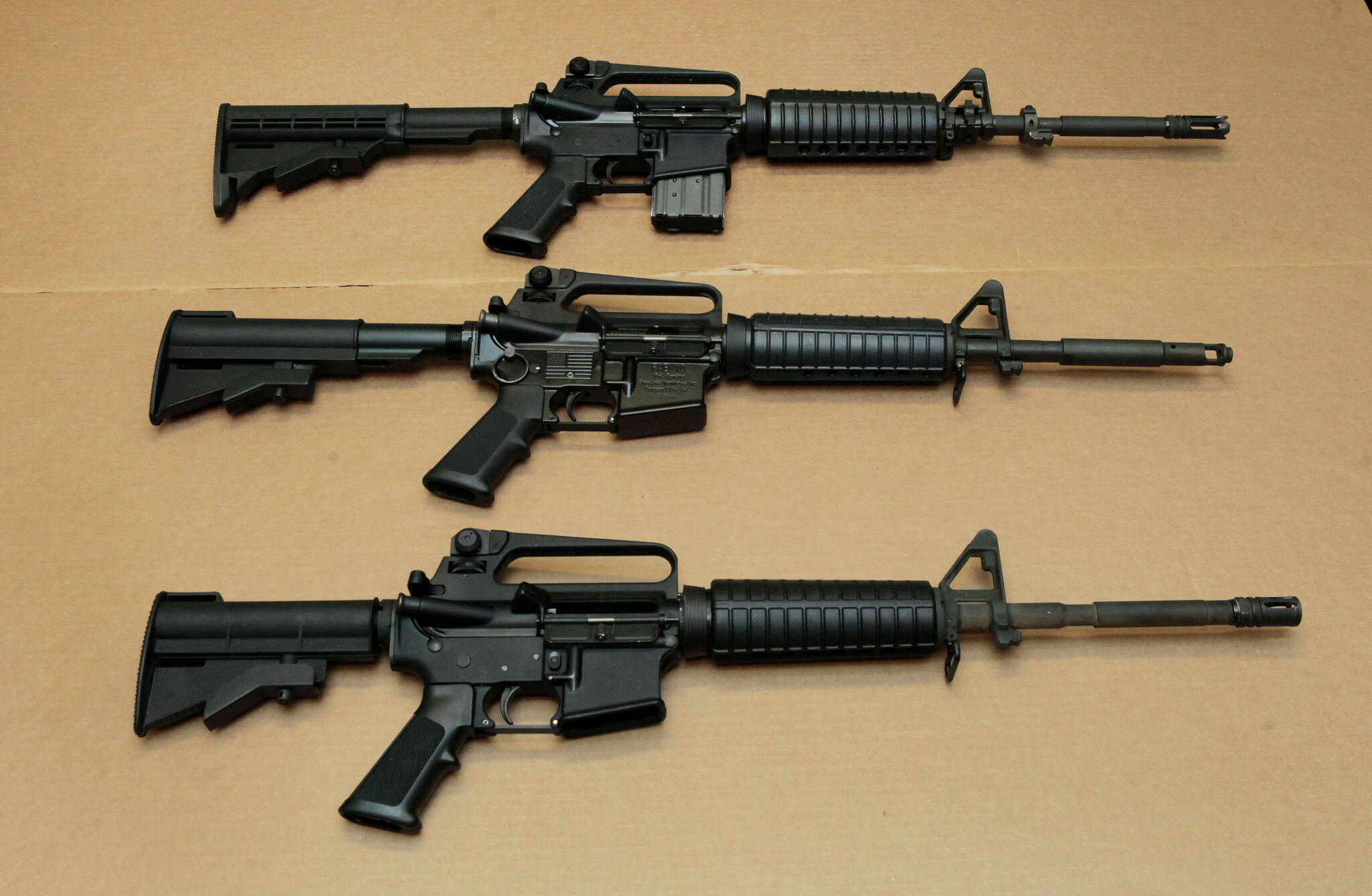 Eighty percent of  Texans support legislation raising the age requirement to purchase an assault rifle (such as an AR-15) from 18 to 21, according to a survey from the University of Houston's Hobby School of Public Affairs. 
Increasing the age for assault rifle purchases is one of many legislative priorities for Texas Democratic lawmakers and gun reform advocates following a slew of mass shootings across the nation and the state in recent years. Heightened gun control measures polled favorably among those polled in UH's survey on 2023 legislative issues.
According to the survey, 90 percent of Texans also supported banning the possession or purchase of a gun by anyone with a restraining order for domestic violence, and 86 percent of Texans supported requiring a criminal background check for gun purchases. Eighty-three percent of those surveyed supported red flag laws, which allow authorities to confiscate the firearms of individuals deemed by a court to be a danger to themselves or others. Sixty-three percent of Texans supported legislation that would ban the sale of high-capacity magazines. 
Demographically, women were generally more in favor of gun reform legislation than men. Eighty-eight percent of women supported raising the age to buy an assault rifle to 21, while 71 percent of men were in favor. Across ethnic groups the support of gun control legislation saw broad support, with 86 percent of Black people, 82 percent of Latino people and 77 percent of white people in favor of the age change.
Overall, the study found that Black and Latino Texans were keener to support four gun violence legislative proposals, including allowing public universities and colleges to ban guns on campus, banning high-capacity magazines, and banning the display of any firearm within 500 feet of a protest, rally, or demonstration. 
Regarding age demographics, boomers and millennials ranked the highest in favor of raising the age to purchase a firearm at 78 percent. Gen-X followed behind at 75 percent and Gen-Z ranked last at 68 percent. 
The online survey questioned 1,200 respondents between Jan. 9 and Jan. 19, 2023 and matched to a sample based on their gender, age, race, and education level, according to the study.